Don't be fooled: Please know that resentment and bitterness toward Jesus does not alter His perfection in love for you. Such emotions only hurt the person. Further, there is no reason for such passions against Jesus. Why? Think about it - If He wants to destroy the world right now or even inflict serious pain on a person, who can stop Him? Be assured that Jesus is on your side, and unlike no other, He has your concerns in His heart. I am entirely convinced of this!

Don't be tricked: Recently, Pope Francis openly denounced the holiness of God's only son by saying that Jesus is not divine, just a man. Such nonsense and hellish statement should forewarn followers of the quality of their "spiritual" leader.

Awesome!! Are you ready to accept the gift of eternal life that Jesus is offering you right now?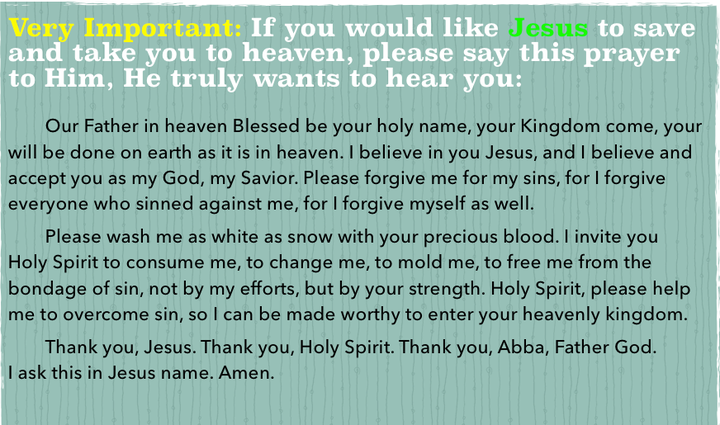 Here is the YouTube link to the blasphemy and fallacious utterance by Pope Francis, one who should be promoting the divinity and holiness of God's precious Son, Jesus Christ: http://youtu.be/cREBiH2QAkU